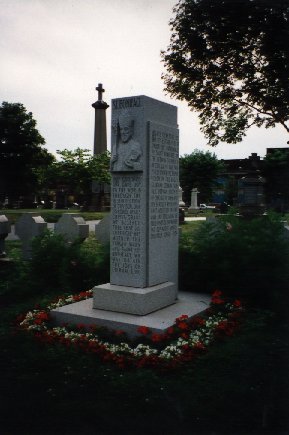 Across the street from
Rainbo Gardens
is St. Boniface Cemetery, a silent sentinel to all of its tumultuous changes since 1863 - originally far north of city limits. I can attest that a walk through it at midnight is enlightening to your sense of the breadth of Chicago's history. The 12 foot high brick walls can be a challenge to get over, but alcohol does help.
Pedal a half-mile down to Montrose and you will find the much more famous Graceland Cemetery, dedicated in 1860. The bodies of the original cemetery were moved from the earlier location along the lakefront in Lincoln Park, near where the Chicago Historical Society now stands. As the city grew more crowded, concerns of water-bourne diseases such as colera grew with it, and the cemetery was deemed a health hazard.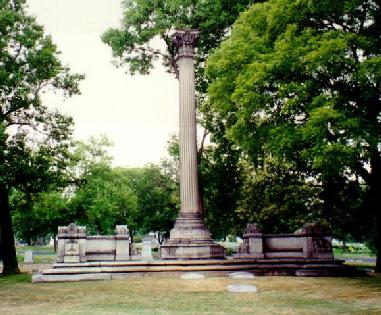 Graceland easily has more that its fair share of famous Chicagoans intered there, including Marshall Field, Tribune owner Col. Cyrus McCormick, and architects Ludwig Mies van der Rohe, Louis Sullivan, and Daniel Burnham, not mention George Pullman (right).
Across the street from Graceland's south end at Irving Park is Wunder's Cemetery, a much smaller Protestant burial ground. Even older than it's compatriots, Wunder's was founded in 1859; it's most striking feature is the
caretaker's house
at the corner of Irving Park and Clark Street. It is seperated from Jewish Graceland Cemetery by a chain link fence, just to the south.